BluVida Staff Members
Dedicated to providing professional service in a safe environement.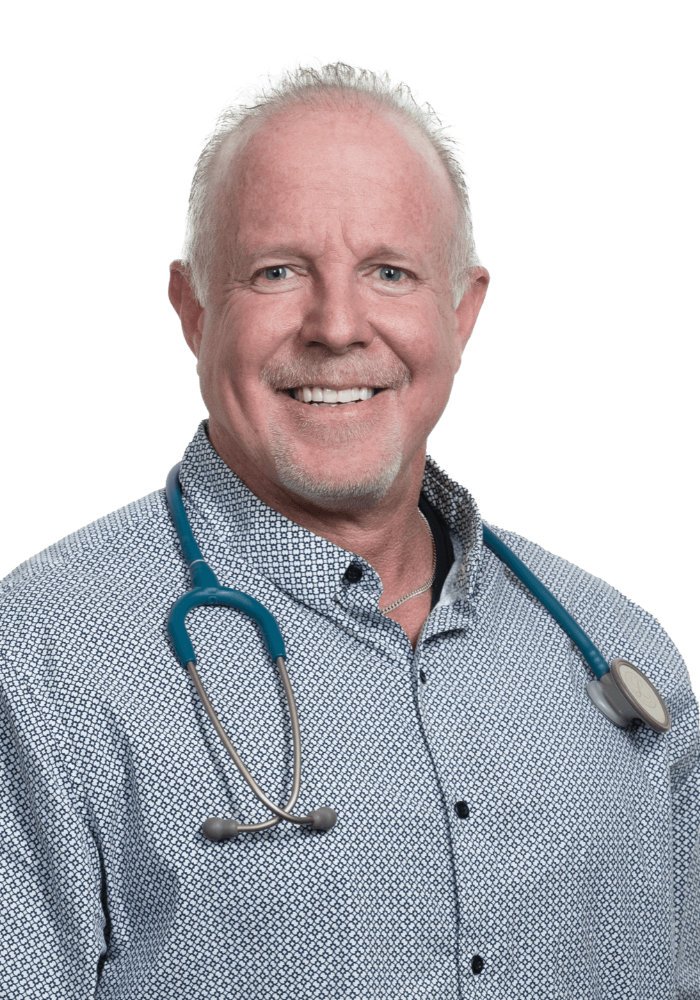 Dr. Warren Willey
CHIEF MEDICAL ADVISOR
A Medical Director of BluVida Health & Wellness where he utilizes his unique approach to patient care. Dr. Willey offers preventative medical intervention by helping people obtain optimal health and fitness through elite nutritional programs, diet strategies, hormonal optimization, and exercise/movement programs. (Developer of the M3Psong protocol) He is a board-certified osteopathic physician and did his postgraduate training at The Mayo Clinic. He is a founding diplomat of the American Board of Holistic Medicine and a diplomat with the American Board of Anti-Aging and Regenerative Medicine, The American Board of Family Medicine, The American Board of Urgent Care Medicine, and The American Board of Obesity Medicine.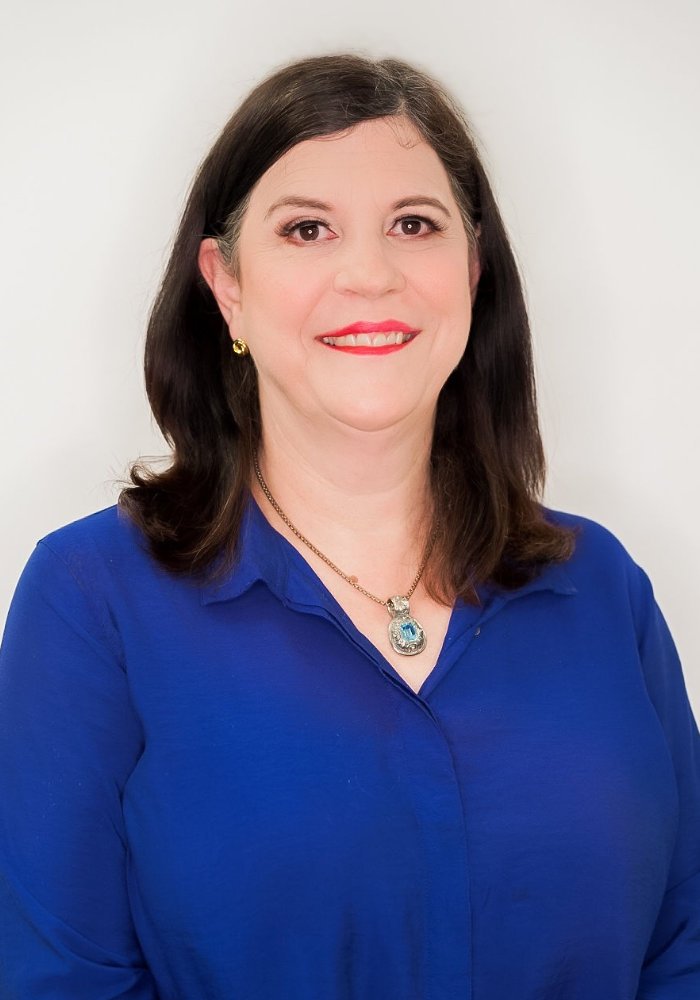 Dr. Meg Qayum
MEDICAL DIRECTOR
Dr. Meg is Board Certified in Physical Medicine and Rehabilitation. She is a Fellow in Anti-Aging, Metabolic and Functional Medicine as well as a Regenerative Medicine Specialist and is an active member of A4M American Academy of Anti-Aging Medicine. She is proficient in designing treatment programs using bio-identical hormone therapy combined with proper nutrition and exercise. Dr. Meg's protocols provide our patients with the latest regenerative medicine therapies. Dr. Meg is a graduate of Louisiana State University Medical School and holds a bachelor's degree in Petroleum Engineering from Mississippi State University.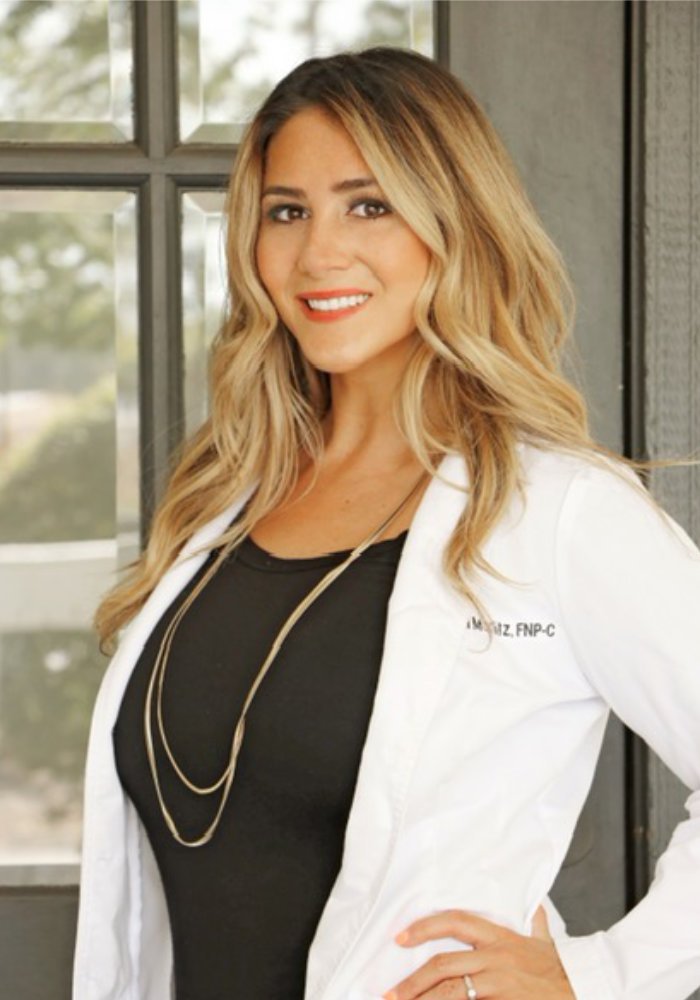 Sharell Marlitz
NURSE PRACTITIONER
I began my nursing career with Memorial Hermann, a Level One Trauma center in the Texas Medical Center. During my time at Memorial Hermann I studied trauma and the overall impact it had to a patient's well being. It was there that I began to develop a love of aesthetics as I witnessed the transformation of trauma patients by means of plastic surgery.
As my passion for personalized patient care grew I quickly developed a desire to practice independently and chose to continue my education with The University of Texas Medical Branch at Galveston (UTMB). I graduated with honors from UTMB Graduate School of Nursing with a Master's of Science in Nursing and received my Family Nurse Practitioner degree (FNP) in 2017.
Today I specialize in neuromodulators (e.g. Botox/Dysport), Vampire Facials, platelet rich plasma (PRP) for hair loss and many other aesthetic procedures. Each patient is truly unique and I enjoy tailoring aesthetic procedures to meet each patient's individual needs.
Erica Torres-Dudziak
Executive Director of Wellness
Erica is our Director of Wellness Services at BluVida She has a passion for health and helping people to be free and feel the best version of themselves! She comes to us with over 10 years of experience in natural approaches to health and wellness.
She graduated Cum Laude from Cleveland State University (CSU) with a B.A. in Psychology and a post-graduate certificate from CSU in Training & Development. She is a certified life and professional coach. Coaching training includes: certified Professional Coach from the Center of Coaching Certification (ICF accredited), certified Associate Power Coach® from Coaching and Leadership International (ICF accredited), and Certified Dream Builder Coach and Life Mastery Consultant from the Life Mastery Institute. Her past certifications include: personal trainer, group fitness instructor, Zumba instructor, nutrition and wellness consultant through AFPA.
Her corporate and coaching background has been focused on supporting individuals and businesses to reach their goals, provide leadership, and process improvement.
When she is not working, she loves spending time with her family, reading inspirational books, dancing, or taking long walks in the Texas heat!
Teresa Carlile
DIRECTOR OF THERAPY SERVICES
Education: Del Mar College Majoring in Kinesiology. The Institute of Cosmetic Arts & Sciences for Massage Therapy. Baylor Sports Medicine Institute, Exercise Rehab Specialist. Teresa has collaborated with numerous Doctor offices over the past 24 years ranging from Orthopedics, Neurology and Podiatry providing physical medicine.
Hobbies: Her Dogs, Yoga, camping & hiking, snowboarding.
Oran Hartwell
P.A. DIRECTOR OF MEN'S HEALTH
Oran Hartwell is a PA with 20+ years of experience as a practitioner in the Houston metropolitan area. Oran graduated with a Bachelor of Science in PA studies at UTMB Galveston and later with a Masters in PA Studies at UT Rio Grande Valley. He began his career at Baylor Sports Medicine in the Texas Medical Center where he worked with high school to professional athletes and continued practicing locally in orthopedic, spine, and neurosurgery. For the last eight years, he has been working in men's health and is truly passionate about the health and wellness of each individual patient within his care.
Krystal Hammett
CERTIFIED NUTRITIONIST
Krystal has been privileged to work side by side with some of the leading Functional Medicine Practitioners in Houston over the past decade. She is committed to constant professional development and is determined to improve lives, one person at a time!
Her education includes an in-depth knowledge of vitamins, minerals, antioxidants, amino acids and enzymes and the necessary role they play in aiding our health. Her natural approach to health includes a focus on a whole food diet, customized to your needs.
Krystal can coach clients through Paleo, Keto, Pescatarian and Vegetarian diets, just to name a few. She is skilled at explaining the importance of an attainable exercise plan, not only for the physical body but for mental health and heart health as well, a key to long term sustainable success.
Emma Castaneda
MEDICAL ASSISTANT, GUEST COORDINATOR
Emma has a passion for people and wellness – and is a multi-tasker at BluVida. She is credentialed and is knowledgeable on many of the services we offer our guests. Outside of work, she is currently a student in the medical field. Emma has the gift of anticipating a need and is always there with a smile – ready to help. She enjoys family, cooking, and spending time outdoors.