Vitamin IV Therapy
Boost your immune system with up to 100% nutrient absorption.
What Is Vitamin Intravenous Therapy?
Getting enough vitamins is a never-ending struggle. Between fast food, killer work hours, and the general noise and confusion of modern life, it's tough to get your five a day, let alone the thirteen pieces of daily fruit and veg recommended by USDA's Dietary Guidelines. Once exclusive to athletes and celebrities now you can rejuvenate and revitalize your body the deluxe way. If you're feeling a little sluggish, boosting your vitamin levels can help. Our Vitamin IV Therapy is specially designed to deliver the perfect dose of vitamins and minerals, directly to your bloodstream…
The IV delivery of these nutrients ensures you're topped up with higher levels than your blood levels can naturally achieve, providing an efficient way to correct deficiencies that are caused by illness, and achieving an immediate therapeutic response. If you are a resident of Houston, TX, or surrounding communities and are interested in learning more about the benefits of vitamin IV therapy, please get in touch with BluVida Wellness & MedSpa at 713-493-7777 or visit our contact page.
Only about 15% of the active nutrients you consume ever reach your cells.
The extent to which you are able to absorb the vitamins and minerals in your food is affected by this matrix in both a positive and negative way.
The nutrients delivered via Intravenous Nutritional Therapy are far more powerful than those absorbed through a food matrix, or even oral supplements. This creates a medicinal effect as nutrients are instantly used as the digestive process has been removed.
When you're healthy you digest and absorb food in a finely regulated manner that releases nutrients from your gut and liver into your bloodstream. Yet even the healthiest bodies aren't able to absorb more than around 50% of the hydration and vitamins they receive through their food, drinks, and any supplements they take.
An IV drip solves this problem, completely bypassing the gut to efficiently deliver all those essential fluids and nutrients directly into your bloodstream. It's fast, safe, 100% absorption at high doses that would never be tolerated orally. It will detox, hydrate and nourish your cells, nurturing your body from the inside out. It creates dramatic, long-lasting and often instant results.
The controlled release of nutrients directly into your bloodstream using IV therapy was found by Alternative Medicine Review journal to be more successful and better tolerated by your body than conventional medical therapies, and offers a lot of great health benefits.
How Will Vitamin IV Therapy Help Me?
The goal of vitamin IV therapy is to quickly replenish the body with vital nutrients so it can operate at peak efficiency. You will experience immediate and long-term benefits after undergoing vitamin IV therapy. The treatment will make you feel refreshed and relaxed immediately, but you will also experience lasting nutrient replenishment, making it easier to take on goals that are emotionally and physically taxing.
Essentially, vitamin IV therapy benefits the body in three ways:
It restores the body by replenishing nutrients lost because of physical exertion and emotional strains.
Vitamin IV therapy counteracts deficiencies brought on by certain lifestyle choices, such as alcohol consumption and smoking.
The treatment provides the body with the necessary hydration to properly utilize these vital nutrients.
Is Vitamin IV Therapy Safe?
Vitamin IV therapy has been administered for many decades by physicians. The form of therapy has been proven to pose little to no health risks. However, during an initial consultation with your vitamin IV therapy administrator, you will discuss any allergies or other conditions you may have that can prevent you from undergoing the therapy. Your provider will also review the medications you currently take.
Vitamin IV therapy is a safer and more effective way to deliver nutrients to your body than taking an oral pill at home. Your body absorbs vitamins and other vital nutrients more efficiently when they are delivered directly to your bloodstream. From oral treatments alone, you will not experience the full effects. Under professional supervision, you will receive a concoction of nutrients tailored to your unique needs and experience their benefits to the greatest extent possible.
How Is Vitamin IV Therapy Performed?
Vitamin IV therapy is nothing like what you would experience during a hospital visit if you were sick or injured. If anything, undergoing vitamin IV therapy is much like a spa visit. When the IV is inserted, you can relax and let the chosen nutrients enter your bloodstream, replenishing your overall well-being.
Before you undergo your vitamin IV therapy, you will speak with your IV administrator about which nutrients you need to reach your goals, which may potentially be a combination of nutrients. Certain mixtures of vitamins and nutrients are designed to aid existing ailments, while others act more so as a preventative measure so your body can adequately fight off future health problems. Vitamin IV therapy is also often used as a remedy after a night of partying or intense workouts. Regardless of the reason for undergoing the therapy, the delivered nutrients will suit your unique needs and lifestyle, allowing you to operate at your absolute best.
Depending on which vitamin IV therapy you choose, the treatment lasts for approximately 20 to 90 minutes.
Benefits of Vitamin IV Therapy
Correcting Vitamin B12 Deficiency
Healthier Skin
Boosting Your Energy Levels
Weight Loss
Liver Cleanser
Libido Enhancement
Treating Cold & Flu Symptoms
Curing Your Jet Lag
Enhancing Athletic Performance
Burn More Fat
Boost Your Stamina
Treating Dehydration
Treating Anaemia
Boost Your Immune System
Boosting Muscle Recovery
Curing Your Hangover
Managing Cancer Symptoms
Treating Hypertension
Treating COPD
Treating Asthma
Treating Fibromyalgia
Treating Chronic Fatigue Syndrome
Managing Diabetes
Managing Hepatitis
Managing Depression
Reducing Stress & Anxiety
Managing Parkinson's Disease
Managing Macular Degeneration
Feel Your Best and Perform Your Best With Vitamin IV Therapy
Vitamin IV therapy is designed to help individuals overcome a common ailment and promote the longevity of their overall well-being. Whether you seek to feel your best just in time for a special event or desire to manage a chronic condition, there is a vitamin IV therapy that can benefit your unique needs. If you are interested in learning more about vitamin IV therapy and how it can benefit you, please get in touch with BluVida Wellness & MedSpa of Houston, TX. You can reach us at 713-493-7777 or by visiting our contact page.
Continue reading below to learn more about the many vitamin IV therapy treatments we offer.
Vitamin IV Therapy Treatments
Designed to meet your body's unique needs.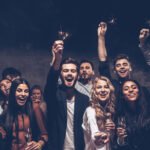 Are you feeling exhausted after a night out on the town? This mix of essential vitamins and minerals replenishes electrolytes, reduces headaches and stops feelings of fatigue or exhaustion after a hangover.
Key Elements (1000ml): Ondansetron, BluVida VitaComplex A (Calcium Gluconate, Cyanocobalamin, Dexpanthenol, Magnesium Chloride, Niacinamide, Pyridoxine HCl, Riboflavin, Thiamine HCl)
Reduce lower back pain, minimize bloating, ease abdominal discomfort and irritability.
Key Elements (250ml): Calcium Chloride, Magnesium Chloride, Hydroxocobalamin, BluVida VitaComplex A (Calcium Gluconate, Cyanocobalamin, Dexpanthenol, Magnesium Chloride, Niacinamide, Pyridoxine HCl, Riboflavin, Thiamine HCl)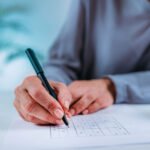 Improve Cognitive Function, Memory, Information processing, learning, and learning.
Key Elements (250ml): Folic Acid w/B12, L-Taurine, Alpha-Lipoic Acid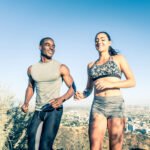 Boost Your Metabolism, Burn Fat and Feel Energized
Key Elements (250ml): Glutamine, Arginine, Ornithine, Lysine, Carnitine, BluVida Amino Blend (Glutamine, Ornithine, Arginine, Lysine, Citrulline, Carnitine), BluVida Vita Complex B (B1, B3, B2, B5, B6)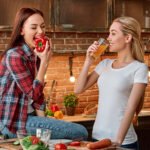 Boost Your Immune System and Feel Better Faster
Key Elements (250ml): Ascorbic Acid, Zinc-Chloride, BluVida Vita Complex B (B1, B3, B2, B5, B6)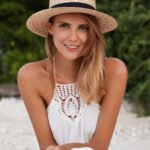 Fight, Acne, Wrinkles and Tired Skin From The Inside Out
Key Elements (250ml): Ascorbic Acid, Biotin, BluVida Vita Complex B (B1, B3, B2, B5, B6)
The "Gold Standard" for Overall Wellness
Key Elements (250ml): Magnesium Chloride, Dexapanthenol, Thiamine, Riboflavin-5_Phos, Pyridoxine HCL, Niacinamide, Calcium, Gluconate, Hydroxocobalmin, Ascorbic Acid
Mental Clarity + Anti Aging Support
Nicontinamide Adenine Dinulceotide
*Requires labs and BluVida provider approval
Hydrate and Combat Fatigue
Key Elements (250ml): Ascorbic Acid, BluVida Vita Complex B (B1,B3,B2, B5,B6), BluVida Mineral Blend (MagnesiumCL, Zinc, Manganese, Copper, Selenium)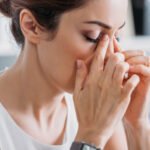 Reboot-Relief
East Hangover Headache, Nausea and dehydration
Key Elements (250ml): Ondanestron, BluVida Vita Complex B (B1,B3,B2, B5,B6), BluVida Mineral Blend (MagnesiumCL, Zinc, Manganese, Copper, Selenium)
Decrease Recovery Time & Enhance Your Performance
Key Elements (250ml): Ascorbic Acid, BluVida Amino Blend (Glutamine, Ornithine, Arginine, Lysine, Citrulline, Carnitine), BluVida Mineral Blend (MagnesiumCL, Zinc, Manganese, Copper, Selenium), BluVida Vita Complex B (B1, B3, B2, B5, B6)
upgrade
Add a Boost to Any Drip