Patient Reviews
Providing great customer service while satisfying clients.
Hear What Patients Have to Say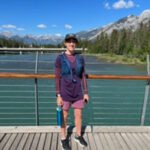 "I have nothing but glowing remarks for Bluvida Wellness. The owners and staff are top notch. Their medical equipment is state of the art. They have a massage therapist, Teresa, who is incredibly knowledgeable and unmatched. I woke the morning before a hiking trip to Banff and my right shoulder was 1 ½ inches lower than my left. I was panicking. I called her and she extended her work day to fit me in. She diagnosed me with a parasympathetic twist. I had never heard of it and I am a physician! Teresa worked on my back for over an hour and when I got off the table my shoulders were even! She saved my nonrefundable vacation. I hiked with a 15lb back pack for 6 days straight for a total of 36 miles without a recurrence!"
– Christina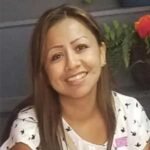 "My wellness started with BluVida. I'm a cancer survivor. I have been having pain in my arms and hands with also having hypothyroidism. Now my thyroid has improved, my pain is less, overall better health thanks to the technology which BluVida provides!"
– Maria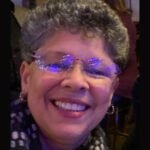 "When I started at BluVida, I have been experiencing lower back and sciatica pain for a long time due to 2 bad car accidents. During the night I'd toss and turn trying to find a comfortable position to relief the pain. Upon awaking, I did not feel as if I had a good night sleep.
Once I started the treatments with the RedLight, PEMF, Solojet, and Hypervibe, I felt relief on my lower back and sciatica. Doing the treatments 3 times a week was the key to my pain. After a couple of months I was sleeping better and feeling energetic throughout the day.
For those who suffer from pain, whether it is from a car accident, or some type of injury, BluVida is the wellness center to go with a knowledgeable, friendly and professional staff. Highly recommend BluVida."
– Lily W
"BluVida and their staff have been incredibly helpful. I came in for ozone IV therapy to help battle my Epstein-Barr virus symptoms. I am happy to say that after 6 treatments my symptoms are gone and I have never felt better. I feel like I have my life back! Thank you Bluvida!"
– Erin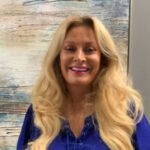 "I use all their protocols, all their therapies; every one of them is amazing. The results are amazing!"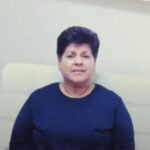 "[…] My energy started going up, and after three months we've been through measurements I've lost 20 lbs. I've lost overall 11 or 12 inches of body fat…"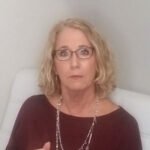 "[…] Everyone that will work with you wants nothing but to make you feel better! …"
See What Patients Have to Say
Top quality alternative healing modalities, wonderful staff, clean atmosphere, great personal energy….what else could anyone truly ask for in a facility!
V B
I love #bluvida. The staff at BluVida makes you feel welcomed and loved, they are passionate about making their clients feel & look their very best! Dr. Cassie did an outstanding job on my face. I am 26 years old and I had dark circles under my eyes. I am on a mission to feel and look better with or without makeup. Dr. Cassie suggested that I recieve a PRP rejuvenation for that area, where they use my own cells that contain growth factors to rejuvenated the area under my eye as well as add volume. The results were so dramatic. I looked so refreshed and youthful. I also recieved my 1st HydraFacial with DermaPlaning from Maddie. She was amazing as well. I absolutely love my results. I tell all of my friends about this place, they noticed a difference in my face. If you need to get anything done from a Trusted Medspa, choose this one! #bluvidahealth
G C
First time here, I had the Hydrofacial. I recommend it because is relaxing, it helps with moisture, lifting of sagging skin. I have sinus problems and it helps with decongestion and swelling of the sinus. Maddy the aesthetician was super.
V B
I love #BluVida so much I try to spend my lunch hours there. Since using the Theralight 360 I feel my energy level has increased. I love the Hypervibe and the Solajet Hydro Drywave Massage is the best! Honestly, I love it all. The staff is great, Emma is always so helpful. Teresa is the best (Cryo21). I received the best facial of my life with Matti. I can't say enough good things about Blu Vida….and to top it off, the music played is great!
G C
This is a lovely facility. It is very relaxing and clean. The staff are very knowledgeable and personable; willing to customize your specific treatment plan to zone in on problem areas. I definitely recommend.
C I
The best spa I have ever been to. Try the facial! The Cryo is amazing whether it's body or face. The staff are some of the sweetest people I have ever met. Botox is amazing.
Lacie