Patient Reviews
Providing great customer service while satisfying clients.
Hear What Patients Have to Say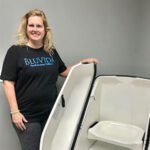 "Life hasn't gotten any less stressful for me. But since I've started experiencing all these wonderful services at Bluvida, my responses to life has gotten better.
I'm one of those "take care of others first and then maybe me" person. That stopped after my first visit. I'm actually better at taking care of others.
Also, if you haven't tried their super Ozone Sauna, you simply must! It takes me back to those hot summer days at the beach where I didn't have a care in the world. I burn calories and get rid of toxins while relaxing in the sauna sipping on my imaginary Pina Colada. What more could you ask for?
Thanks to the wonderful staff at the Katy office."
– Melinda R.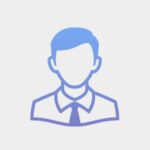 "I was referred to Michelle and her team at BluVida by my friend and doctor, Dr. Ramon Solis about a year and half ago. Dr. Solis is fantastic, incredibly knowledgeable, and passionate about treating his patients' entire health including physical, mental, and emotional well being. Michelle and her team at BluVida are squarely aligned with that philosophy, thus it was a perfect match. The Management and team at BluVida are excellent, and their technologies and treatments to help me with the fatigue, pain, and inflammation have dramatically improved my situation. Life can be incredibly busy, hectic, and non stop at times, and as a middle aged parent of two school-aged children balancing responsibilities between work, children's school and sports activities, and home life, our bodies can easily get run down and fatigued. BluVida has helped improve my energy, reduce my pain, lessen my inflammation, and boost my immune system to help it perform optimally to take on life's daily challenges! Since coming to BluVida, my wife has also recently started to try their services, and she too has been very pleased."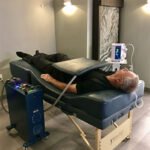 "BluVida is truly a unique oasis of highly beneficial advanced therapeutic healing and wellness. The owners and staff are very knowledgeable, committed and passionate, experienced and friendly – they have created an environment of peaceful hospitality for restorative therapies. I'm a 70 year old male and several years ago embarked on playing amateur competitive golf. That alone is stressful on the body, however, independent of golf, I have had several major injuries and two surgeries. I was introduced to the BluVida Technologies by one of my doctors (Pulse EMF & Inhaled Hydrogen therapy, Red Light Therapy, Hypervibe, and SolaJet Therapy), as a means to rapidly recover from my various medical issues. While it took time I am now completely rejuvenated, in significantly less time than without these therapies and without medications! I am committed to using them weekly as a means to further stimulate continuous restorative healing and prevention. I have the mobility, balance, flexibility, strength and stamina that I had 8 years ago, my sleep has significantly improved, as has my blood and brain chemistry and organ function. So, what about the cost of time and money for the results, priceless!"
– Joseph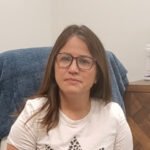 "Before I came to BluVida, I was feeling very tired, I was having a lot of brain fog and I was unable to sleep… now I'm able to sleep a lot better, I'm able to wake up with a lot of energy and my brain fog has gone away […]"
"I wanted to wait until I had some professional pictures back to show you the wonderfulness that was my wedding.
I just want to give a huge thank you to everyone there! Y'all were above and beyond kind to me and really cared about my experience there. I really did end up looking and feeling like my best self for my wedding day. I have struggled with gut issues for a long time and it took me coming here out of curiosity to get them taken care of. So again, huge thank you and huge hugs from me to everyone. Will be seeing y'all again!"
– Tynea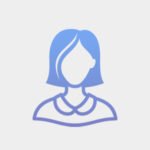 "I cannot begin to express enough how knowledgeable, positive and compassionate the staff at BluVida has been. I've never been in a Wellness Center where all the staff are always positive and uplifting. The unity is amazing! They are out of the box thinkers also. Literally, my experience at BluVida has been life changing!"
– Anne Frye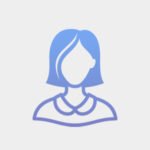 "Theresa at BluVida introduced me to the red light sauna after I told her that I have a problem sweating. The entire experience was very relaxing. The "hot" bed was hot enough to make me sweat, but not hot enough to be uncomfortable. Kendall was there ready with a cool glass of water when I was done. It was the most relaxing way to sweat out toxins. I felt clean and refreshed afterwards. I would highly recommend the experience. And, if you want to make it really powerful, add PEMF!"
– Susan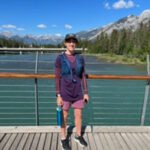 "I have nothing but glowing remarks for Bluvida Wellness. The owners and staff are top notch. Their medical equipment is state of the art. They have a massage therapist, Teresa, who is incredibly knowledgeable and unmatched. I woke the morning before a hiking trip to Banff and my right shoulder was 1 ½ inches lower than my left. I was panicking. I called her and she extended her work day to fit me in. She diagnosed me with a parasympathetic twist. I had never heard of it and I am a physician! Teresa worked on my back for over an hour and when I got off the table my shoulders were even! She saved my nonrefundable vacation. I hiked with a 15lb back pack for 6 days straight for a total of 36 miles without a recurrence!"
– Christina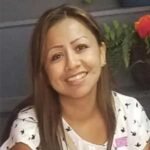 "My wellness started with BluVida. I'm a cancer survivor. I have been having pain in my arms and hands with also having hypothyroidism. Now my thyroid has improved, my pain is less, overall better health thanks to the technology which BluVida provides!"
– Maria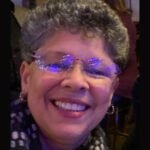 "When I started at BluVida, I have been experiencing lower back and sciatica pain for a long time due to 2 bad car accidents. During the night I'd toss and turn trying to find a comfortable position to relief the pain. Upon awaking, I did not feel as if I had a good night sleep.
Once I started the treatments with the RedLight, PEMF, Solojet, and Hypervibe, I felt relief on my lower back and sciatica. Doing the treatments 3 times a week was the key to my pain. After a couple of months I was sleeping better and feeling energetic throughout the day.
For those who suffer from pain, whether it is from a car accident, or some type of injury, BluVida is the wellness center to go with a knowledgeable, friendly and professional staff. Highly recommend BluVida."
– Lily W
"BluVida and their staff have been incredibly helpful. I came in for ozone IV therapy to help battle my Epstein-Barr virus symptoms. I am happy to say that after 6 treatments my symptoms are gone and I have never felt better. I feel like I have my life back! Thank you Bluvida!"
– Erin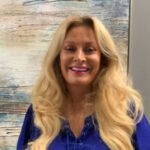 "I use all their protocols, all their therapies; every one of them is amazing. The results are amazing!"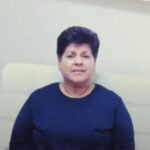 "[…] My energy started going up, and after three months we've been through measurements I've lost 20 lbs. I've lost overall 11 or 12 inches of body fat…"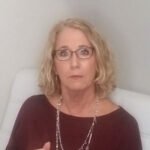 "[…] Everyone that will work with you wants nothing but to make you feel better! …"