Weightloss Program
Maintain A Healthy Weight For A Lifetime
There are thousands of diets out there, and many of them focus on the simplistic 'reduce calories, increase exercise' approach. This works – for a time. However, if you're someone who has tried many diets you will know that the results are not long-lasting. Diets work for weight loss, but not for weight loss maintenance. In time, all of your hard work is undone and you are back where you started.
BluVida, in collaboration with Doctor Warren Willey, have researched why diets fail and used this knowledge to develop the most comprehensive and effective 12-week weight loss program. Lose fat, gain fitness and maintain a healthy weight for life with this innovative plan.
Practicing physician Dr. Willey has worked with BluVida to create this exceptional program. Dr. Willey is board-certified with The American Board of Antiaging/Regenerative Medicine, The American Board of Obesity Medicine and The American Board of Family Medicine. He is passionate about helping people to achieve their goals in a way that focuses on lasting results and overall health.
Many of us have tried to lose weight by eating less and exercising more, only to find that the weight comes back before long. Our 12-week program is different. Weight gain can be down to a variety of factors, and we use technologically advanced methods to discover what is out of balance in your body and give you the methods, tools and knowledge to fix this.
A Unique Plan To Give You The Results You've Always Wanted
Everybody is different, and the cause of each person's weight gain is different too. If you are overweight, what has worked for one person may not work for you. That's why we work with you to create an individual, customized plan that will have you smashing your goals – not just for a few weeks or months, but for life.
Understanding What Happens When You 'Diet'
When you restrict calories, your body and brain undergo several psychological and physiological changes. We teach you about these changes and help you to optimize your body for long-term weight loss maintenance.
Understand Your Starting Point
We track your starting point by looking at your hormones, inflammatory markers, nutritional status and your gut health. We use this to personalize your program and ensure success.
Understanding A Lifestyle
Our weight loss program is not just for 12 weeks – we want to teach you a lifestyle that you can maintain forever. To achieve this, we encourage bi-weekly or monthly visits for as long as is needed after the program ends to make sure that this becomes your new way of life.
Weightloss Program Treatments
Designed to meet your body's unique needs.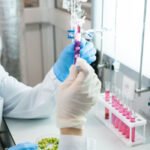 Speciality Testing
We personalize and optimize your program with two tests designed to perfect your long-term success. The Individual Optimal Nutrition (ION) Profile establishes a complete evaluation of nutritional biomarkers, and GI testing reveals important information about the cause of many gastrointestinal symptoms (such as gas, bloating and constipation). We use these to design your ideal plan.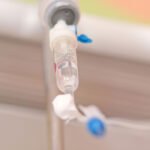 Vitamin IV Therapy
People who fight weight problems are often deficient in many vitamins and nutrients, meaning that their cells are unable to metabolize efficiently. Our program includes a personalized IV schedule based on your needs, to deliver the vitamins and nutrients you need when you need them.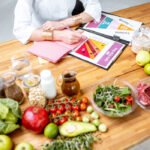 Eating Plans / Menus
Are you eating right for your body? Every individual has their own version of the "healthiest" diet for them. What works best for you depends on several different factors. We create a custom eating plan for your unique body that utilizes the best functional foods for your individual needs, while also considering your tastes and ease of preparation. This may include – for example – a low carb elimination plan. You can be sure that the plan is designed to offer you peak nutrition while also leading to weight loss.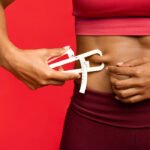 Body Composition
Rather than focusing solely on weight, we measure your body composition using our Fit3D technology so that we can see changes in fat mass and lean mass – or muscle. This helps us to ensure your progress and guarantee that you are becoming healthier and fitter.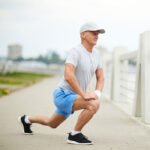 Exercises
We have a wide range of exercise programs available and we work with you to find the one that suits you and your schedule. This daily movement allows for the metabolic changes to take place that are needed to achieve your weight loss and health goals.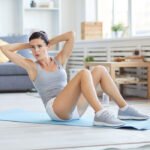 Long-Term Program
When your 12-week program is complete, we encourage you to continue visiting once a month for the next year. This encourages accountability, dietary and exercise changes, optimization of nutrition and you can keep track of your overall health.