Boosters & Shots
Vitamin shots are designed to enhance and optimize your health.
Vitamin C
Boosts immune system, collagen production and elasticity in skin, protects cardiovascular health, boosts prenatal and eye health.
*included as a booster option with IV membership Booster
Anti-Acid
Antacids help to neutralize symptoms or heartburn, acid indigestion, and sour stomach.
*included as a booster option with IV membership Booster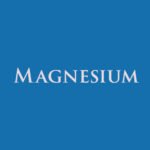 Magnesium
Helps to keep the heartbeat steady, bones strong, support a healthy immune system and maintain normal nerve and muscle function.
*included as a booster option with IV membership Booster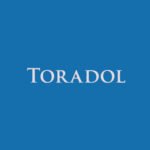 Toradol
Helps to relieve pain and inflammation.
*included as a booster option with IV membership Booster
Zinc
Helps to boost the immune system, metabolism, and reduces inflammation.
*included as a booster option with IV membership Booster
B12
Helps keep the body's nerve and blood cells healthy and helps make DNA, the genetic material in all cells. Provides a mental boost and aides in digestion.
*included as a booster option with IV membership Booster
Benadryl
Benadryl helps relieve symptoms of allergies and hay fever and common cold.
*included as a booster option with IV membership Booster
Glutathione
Relieves oxidative stress, detoxes the liver, boosts skin brightening, helps sleep and fights auto immune diseases.
*20% off with IV membership as a booster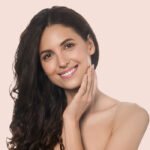 The Beauty Shot is the perfect blend of Glutathione & Biotin. This powerful antioxidant neutralizes free radicals, boosts the immune system, supports liver function, and detoxifies the body. In addition, glutathione and Biotin have multiple anti-aging and rejuvenating benefits for strengthening hair and nails, improving skin quality and collagen production, lightening skin, and improving acne symptoms. It is the perfect shot to encourage luxurious hair and a healthy, youthful glow.
INGREDIENTS: Biotin & Glutathione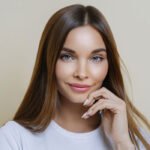 Biotin is known for strengthening hair, skin, and nails, but it does so much more. Also known as Vitamin B7, this vital nutrient is needed to maintain healthy metabolic cardiovascular, digestive, and nerve function.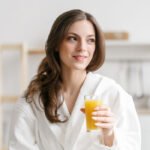 If you are looking for a powerful antioxidant, Glutathione will not disappoint. Glutathione is a powerful antioxidant that aids in detoxification which helps protect the liver and kidneys. It also can regenerate liver tissues and help reverse complications of chronic diseases like hypertension and diabetes. In addition, it is excellent for removing medication side effects, chemicals, and metals from the body. Glutathione is often recommended after a course of antibiotics to detox and flush your system. Probiotics are also recommended after any antibiotic treatment. Glutathione is well known for its anti-aging properties to help reduce oxidant damage related to the effects of aging, including removing age spots. Glutathione naturally decreases with age and is essential for eliminating toxins and replenishing cells for youthful and glowing skin.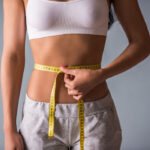 The Slim & Skinny Shot contains a popular combination of minerals, vitamins, and nutrients for those looking to feel energized, kickstart your metabolism, and boost fat-burning power.
MICC Injection includes: L-Methionine, Inositol, Choline and B12
These are lipotropic agents which help with the breakdown of fat during metabolism in the body. Often referred to as "fat burning" injections, these components, especially inositol and choline, have been found to improve mental function and feelings of depression.
Lipo Mino
Lipo-Mino Mix starts with a special lipotropics fat burning combination of methionine, inositol, choline, carnitine, B1, B2, B6 and B12. Each of these ingredients can help the body turn fat into energy.
*You can alternate between the two different types of injections or select the same injection each time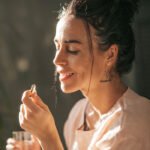 Vitamin D-3 is an essential fat-soluble vitamin. It is important for normal bone development and maintenance. Vitamin D not only contributes to bone health but facilitates hormone regulation, and helps to manage blood sugar levels and support concentration, learning and memory.
The major role of Vitamin D is to maintain normal blood levels of calcium and phosphorus in the body. Vitamin D boosts the immune system, bone strength and density, treats osteoporosis, boosts mental cognition and general well-being.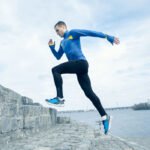 Vitamin B12 injections are traditionally known for energy-boosting effects and for boosting red cell production, higher metabolism, weight loss, memory concentration, and helping to regulate sleep, mood, and appetite cycles. In addition, vitamin B12 shots help support natural energy for days instead of short energy bursts from stimulants such as caffeine.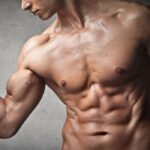 The Muscle Shot is a custom shot that contains essential and nonessential amino acids. These are the building blocks of protein that support recovery, lean muscle and muscle building, increased blood flow to your muscles, and increased stamina. The Muscle Booster is perfect for a post-workout session for maximum gains!
INGREDIENTS: Amino Acid Blend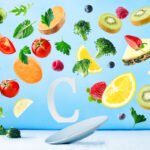 Vitamin C is widely known for fighting off the common cold and helping our bodies fight against viruses & bacteria. In addition, a Vitamin C boost can boost your immunity and help you to recover faster. It is a super antioxidant; antioxidants help prevent free radical molecules' formation, activity, and buildup. The aging process is largely responsible for the buildup of free radicals. Recent studies have shown that high doses of Vitamin C can inhibit the growth of cancer cells due to its role in collagen production and protection.
L-Arginine, L-Citrulline, L-Ornithine
Increases resistance to fatigue
Repairs and Rebuilds Muscles
Boosts Energy and Supports Longer Workouts
Tri-Amino amino acids are combined to promote nitric oxide production. This critical chemical supports many of our biological functions, such as stimulating the release of GH from the pituitary gland for healthy levels of (GH)Human Growth Hormone. Tri-Amino acids are designed to help improve lean body mass, athletic performance, cardiovascular health, and vascular function. It is also used to promote wound healing and recovery from sports-related (or work) injury.
L-Isoleucine, L- Leucine, L-Valine
Important for Muscle Growth
Decreases Fatigue
Improves Mental Performance
Accelerates Athletic Recovery
BCAA (Branched Chain Amino Acids) injections prevent fatigue and increase muscle growth. BCAAs refer to three amino acids: L-Leucine, L-Isoleucine, and L-Valine. In addition, BCAA supplementation can promote muscle protein synthesis and increase muscle growth over time.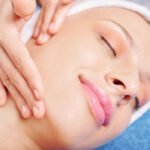 Powerful Antioxidant
Anti Aging
Memory Boosting
Fat Burning
Fitness Performance
CoQ10 injections give your body the energy boost it needs for a fitter and stronger you and combat the effects of fatigue.
CoQ10 Injections provide various benefits such as lowering blood pressure, supporting the immune system, promoting anti-aging, preserving brain structure, slowing neurodegeneration, and burning fat.
CoQ10 is a literal powerhouse supplement. CoQ10 has been shown to help lower levels of inflammatory biomarkers and protect the cells in the body by neutralizing free radicals, which reduces oxidative stress in the body. CoQ10 has also been shown to slow neurodegeneration, combat mitochondrial decline, reduce migraines, help heart conditions, increase athletic performance.
CoQ10 injections provide an energy boost for pre and post-workouts or strenuous activity and help speed up recovery afterward.
Focus & Concentration
Metabolism Boost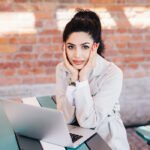 Hair+Skin+Nails-Biotin Shots
Strengthen hair and skin
Improve Skin Health
Support Blood Sugar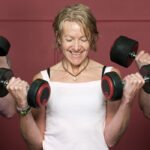 Energy+Weight+Mood-Lipo Mino
Energy
Fat Metabolism
Reduced Cravings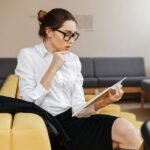 Mood Concentration
Brain Health
Youthful Skin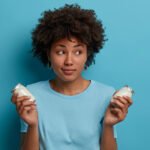 Gut Health & Repair-Glutamine
Gut Repair
Cellular Energy
Curbs Sugar Cravings
Cold Sores
Collagen Growth
Anxiety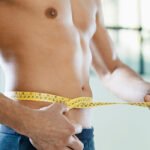 Energy
Weight Management
Fat Metabolism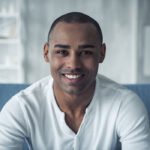 Immunity + Mood-Vitamin D
Immune Support
Bone Health
Mood Balance
Master Defense-Glutathione
Antioxidant Support
Cellular Protection
Immunity Boost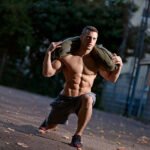 Reduce mental fatigue
Muscle growth and repair
Increase endurance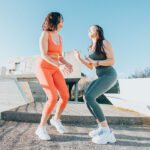 Calms Anxiety
Boosts Athletic Performance
Improves Liver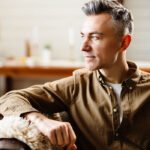 Anti-Aging
Maximize Energy
Mitochondria Support
Brain Restoration & Rejuvenation
Elevate Mood & Cognitive Function
Energy, Weight Support
Hair+Skin+Nails, Immunity+Mood, Brain Booster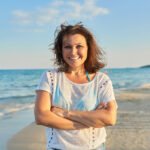 Energy+Weight+Mood, Master Defense, Beauty +Brains, Immunity+Mood
Vitamin Injections
BluVida's Vitamin Injections are quick and easy and can support you on your journey to better wellbeing. The intramuscular shots have a 100% absorption rate, offer lasting effects, and take seconds to administer. Select from our menu of signature vitamin injections to support your weight loss goals, feel energized, boost your immune system, combat the effects of aging and achieve peak performance.
Stop in at BluVida to restore your body's equilibrium, and give yourself an extra boost.
Happy Hour Half Price: Enjoy 1/2 Price BluVida shots every Monday and Wednesday 2:00-5:00