The Future of Healthcare is Cellular Medicine
Our Goal Is To Help You Be Your Best At Every Age! We approach health and wellness and treat disease, injury and fatigue at the cellular level.
Schedule a call with a Healthcare Specialist Today
At BluVida, we believe in a one-stop approach to wellness and biohacking, combining integrative cellular medicine with cutting-edge technology.
Health optimization starts at the cellular level. With BluVida's biohacking integrative cellular medicine, you can unlock your body's full potential.
This new approach to medicine focuses on changing lives and helping individuals become their best selves at the cellular level.
The term "Cellular Redox" is a cell's balanced, homeostatic state achieved when cells work efficiently. It is a dynamic process that balances reducing and oxidizing reactions within cells and regulates biological responses and events. Cellular optimization means giving the body the nutrients it needs to regain healthy function. As a result, nutrition is absorbed optimally in your cells, and inflammation occurs just enough to help your defenses, not harm them, and your cells are optimized to fight environmental stress, toxins, and disease.
Our goal is to help you be your best at every age!


Biohacking & Peak Performance




Orthopedics & Chronic Pain & Joint Therapy

The Hottest Weight Loss Treatment, Anti Aging Peptides and Body Sculpting Technology is available at BluVida Wellness & MedSpa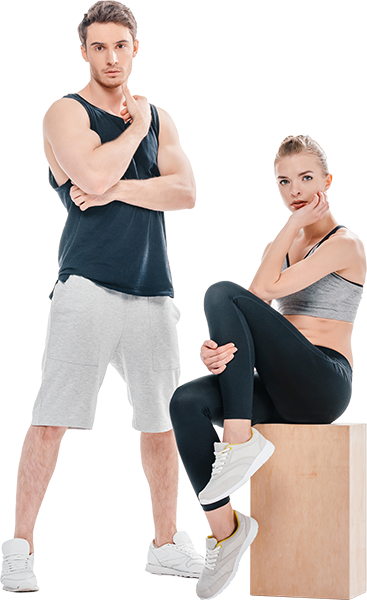 Experience the future of healthcare and wellness with BluVida.
Our integrative approach to cellular medicine and focus on cellular optimization is changing lives.
Discover what we can do for you by becoming a client today.
The hottest weight loss treatment and peptides are available at BluVida Wellness & MedSpa.
The non-surgical, noninvasive weight loss medication assists with blood sugar control, appetite control, and weight loss when combined with diet and exercise.
Your clinician will help you find the proper and correct dose of a GLP-1 Medication, such as Semaglutide (the active ingredients in Saxenda and Wegovy), to achieve healthy weight loss goals.
It is easy to get started with our $525 per month GLP weight management program! No insurance is required.
Complete the online medical form.
Speak to your new healthcare provider clinician to determine if medication weight loss is appropriate.
Once approved, receive your medication in the mail every 90 days straight from the pharmacy.
How much does it cost?
It's only $525 per month. The monthly price includes everything you need, from your online appointment to your medication.
How often will I receive a shipment?
Your $525-month membership includes a shipment every 90 days of prescribed medication. We also offer programs monthly for an additional $125 per month fee. Most members choose to utilize the 90-day option for convenience and cost savings.
What is the medication?
The medication you may be prescribed is a generic compounded medication. The generic compounded medication is not associated with the Novo Nordisk™ company or the brand-name medications Saxenda®, Victoza®, Wegovy® or Ozempic®. All medicines are made in an FDA-registered compounding pharmacy. In addition, medically approved clients are typically offered prescription Semaglutide/Cyanocobalamin Injections. The body slowly absorbs these over a week to help reduce appetite and cravings.
How much weight should I expect to lose?
Many clients lose around 5% of their initial body weight over 12 weeks, but it can be as high as 10%. Actual weight loss depends on several factors, including diet and lifestyle changes during the program.
What if I need a higher dosage?
We offer up to 2mg/week (as medially appropriate) for an additional $100 monthly. In this case, you will receive an additional medication vial in your scheduled delivery. Speak to your provider for more information on dosage recommendations.
How long does it take to receive my medication?
It typically takes 5-8 business days from when you speak to your provider and receives the medication.  
How do I administer the injection?
Our staff will review a tutorial on performing a subcutaneous injection with you.