Women's Health and Hormones
Relief & Balance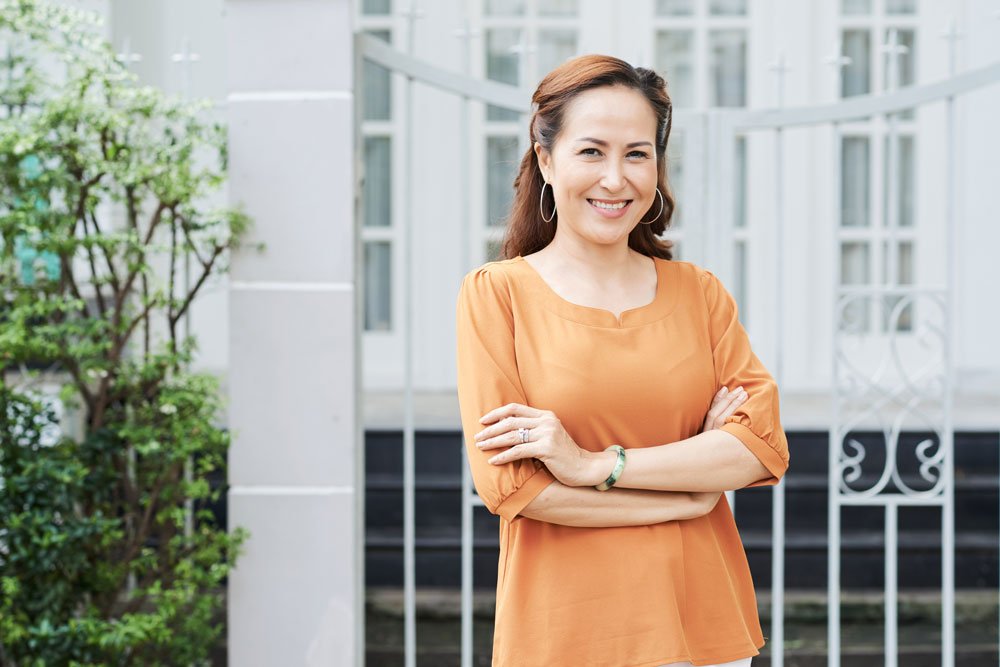 Women's health is closely linked to hormonal imbalances, which can occur during menopause or as a natural effect of aging. These imbalances often manifest in disruptive symptoms such as hot flashes, night sweats, mood swings, vaginal dryness, low sex drive, and "brain fog." At BluVida, our primary goal is to alleviate these hormonal imbalance symptoms and enhance women's overall health and quality of life.
What is Hormone Replacement Therapy (HRT)?
Hormone Replacement Therapy (HRT) uses female hormones to treat common symptoms of menopause and aging. It's the most effective treatment for menopause symptoms, therefore it plays an important role in women's health. Menopause doesn't have to leave women struggling with their health, well-being and even their sense of self. It's hard to resume normal living when plagued by disruptive symptoms like hot flashes, anxiety, weight gain and fatigue.
Benefits of HRT
Hormonal imbalances can result from various disorders such as thyroid dysfunction, menopause, chronic fatigue, and premenstrual syndrome (PMS). HRT offers numerous benefits, including:
Relieve hot flashes and night sweats
Help you sleep better
Decreases irritability
Ease anxiety and depression
Lower your chances of dementia
Increase energy level
Work against unexplained weight gain
Ease vaginal dryness and itching
Increase libido
Make sex less painful
Prevent loss of muscle and strength
Help prevent fractures caused by osteoporosis (thinning bones)
Make some women less likely to have heart disease
Am I a candidate for HRT?
It is important to consult with your personal physician to determine whether HRT is suitable for you based on your medical history. Consider discussing the following concerns:
Are there any factors that may contraindicate the use of HRT based on my family medical history?
Will HRT address your specific symptoms, such as those related to menopause?
Are there any potential side effects that may pose a risk for you, such as bloating, breast tenderness or swelling, headaches, mood changes, or nausea?
Do you have any health conditions that are incompatible with HRT, such as blood clots, cancer, heart, liver, or gallbladder disease, heart attack, stroke, suspected pregnancy, or unexplained vaginal bleeding?
Which type of HRT might be the most suitable for your needs?
Risks of HRT and how to lower them?
The latest research shows that the benefits of HRT are greater than the risks, but being cautious is very important, therefore you should be aware that there are chances HRT might raise your chances to:
Endometrial cancer, if you take estrogen without progestin and you still have your uterus
Blood clots
Stroke
Breast cancer
However, there are ways to decrease these possible problems if you:
Get regular exams
Start HRT within 10 years of menopause or before age 60
Start with the lowest dose that works for you for the shortest possible time
Take progesterone or progestin if you still have your uterus
Ask about other forms of HRT besides pills (like patches, gels, mists, vaginal creams, vaginal suppositories, or vaginal rings)
To mitigate these risks, consider the following measures:
Undergo regular medical examinations.
Initiate HRT within ten years of menopause or before the age of 60.
Begin with the lowest effective dose for the shortest duration.
Ask your physician about taking progesterone or progestin if the uterus is intact.
Inquire about alternative forms of HRT besides pills, such as patches, gels, mists, vaginal creams, suppositories, or rings.
Learn More about Women's Health and Hormones
When it comes to your healthcare, you have options. Whether you have specific health concerns or wish to restore hormonal balance, BluVida is your trusted professional health center. We offer the latest treatments tailored to address your hormonal issues.
Ready to regain control of your health and well-being? Schedule a consultation at BluVida today. Contact us at 713-493-7777 and take the first step towards hormonal balance and a higher quality of life.
We invite you to utilize our BluVida Symptom Checker, empowering you to assess your symptoms and make informed decisions in your quest for a solution.