Your skin is incredibly resilient, but the passage of time, sun damage and environmental toxins can take a toll. While these factors are impossible to avoid, you can do something to rejuvenate your facial appearance and restore a healthy, glowing complexion. After all, your skin is the first thing people see when they look at you, so it's worth maintaining its health and wellness with a good beauty regimen.
At BluVida Wellness & Med Spa in Katy, Texas, we've got just the right facial procedures to keep your skin firm, supple and hydrated. From dermaplaning and chemical peels to everything in between, our aesthetic experts can help you minimize the signs of aging and restore a smooth, youthful appearance without surgery or downtime, delivering consistent results you can rely on. Learn more about our facial treatments below.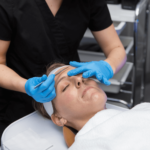 Dermaplaning
Dermaplaning is a powerful, physical exfoliation treatment that removes the old, damaged skin while stimulating the production of new cells, thus smoothing away rough texture issues and restoring a vibrant complexion.
CryoFacial
CryoFacial is an invigorating treatment that uses cold temperatures to smooth, tighten and revitalize the skin. Using state-of-the-art technology, CryoFacial directs a controlled beam of vaporized liquid nitrogen toward the face or neck.
HydraFacial
HydraFacial blends the best of skin care into one comprehensive system. Using patented technology, HydraFacial cleanses, extracts, hydrates and nourishes in the same treatment for a healthy, supple complexion that looks and feels rejuvenated.
VI Peels
VI Peels are a medium-strength chemical peel used to revitalize the appearance of your skin and improve the signs of aging or sun damage. Developed by Vitality Institute, VI Peels are made with a synergistic blend of medical-grade ingredients that deliver dramatic results more quickly than similar treatments.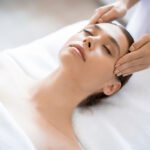 WiQo Treatment
Developed by an Italian dermatologist, WiQo is a new kind of chemical peel, designed to beautify and rejuvenate the skin without peeling, flaking, needles or downtime.